On the day of the wedding the months of planning can seem to pass by in only minutes and the wedding couple may miss much of what goes on around them.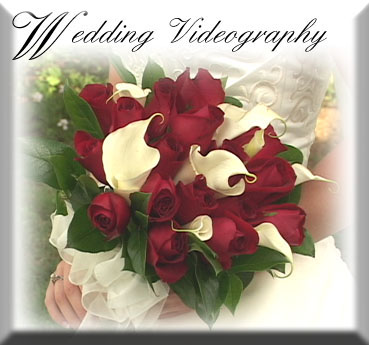 With a full color video, you will be able to see the beauty of your wedding and hear the joy of laughter of family and friends during the reception.
For a living memory you will want to keep forever, let us record all the events of your special day.
We offer a full range of digital video production services, so you can choose what meets your needs best. Our rates vary depending on the amount of services you want. Please see our packages for services and rates.
Remember: One Video Is Worth A Thousand Pictures...
Member of Wedding & Event Videographers Association International