About CMN Video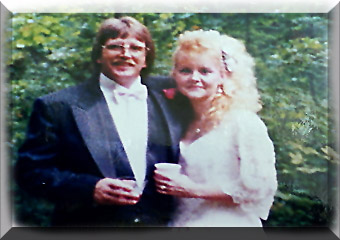 CMN Video is the husband and wife team of Cliff and Mary Bonds. We met and fell in love while studying Video Production at the Art Institute Of Atlanta and were married in September of 1990.
Mary has worked in corporate video production in Atlanta for over 12 years using her skills as Producer, Editor, Broadcast Camera Operator and Video Duplications Engineer. She also worked for 7 years on the "State Of The Dream" address as teleprompter Operator for Coretta Scott King.
Cliff has worked as a Freelance Camera Operator for several Atlanta corporations and has been working for Turner Broadcasting for 15 Years as Tape Operations Manager for World Championship Wrestling and for the Program Edit department of Turner Studios.
Combining our skills in Video Production, we formed this small company and have been serving Atlanta's other wedding couples for over 15 years. We have recorded memories for over 1,000 clients and continue to love the business of Wedding Videography.
We produce all our video with professional 3 chip digital cameras and state of the art non-linear digital editing equipment. Wireless microphones are used to capture all the sounds of your special day from the wedding vows to well wishes of family and friends.
Our unobtrusive style allows us to remain virtually invisible, while still capturing exciting and dynamic footage. Our main concern is always to make you and your guests feel comfortable, and not to interfere with the flow of your wedding.
We understand how unique your most priceless memories are. That's why we design custom videos with your personalized look and feel. Combining a sophisticated blend of artistry and technical know how with our shooting and editing style, we are able to capture all the beauty and emotion of your celebration.