Options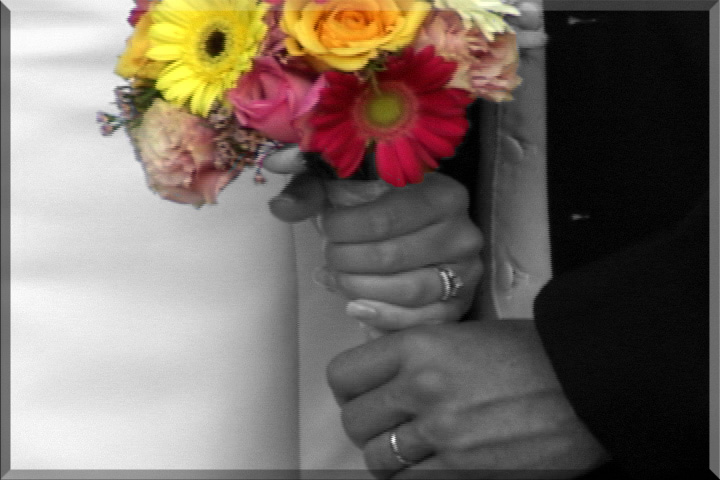 Our Love Story
A short video with the Bride and Groom in a comfortable setting recalling all the memories of how they met, what attracted them to each other and their hopes and dreams for the future. For many Brides and Grooms, the Love Story , which encapsulates the romance of the courtship, and provides an opportunity for the couple to speak freely of their love for each other, becomes over time as important as the wedding video.
$350.00

Photo Montage
This option is a favorite with many wedding couples. It includes your choice of photographs such as pictures of the couple from birth up to present day or your favorite photos taken of the couple out together on dates or trips. All photos are beautifully edited with transitions and music of your choice. This can be added to the front of your wedding video or as a separate video to show at your rehearsal dinner.
Up to 40 photos: $150.00
Additional photos: $3.00 each

Rehearsal Dinner
Up to 3 hours of video coverage of your rehearsal dinner.
$200.00

Picture CD
A cd of photo stills from your special day. You can load these on your computer as a screen saver, or have them printed out as photos or e-mail them to friends.
$50.00

Wedding Highlight Video
We capture the highlight moments of your special day and edit them to the music of your choice using special effects, such as slow motion and custom transitions to recap the day. The edited "Short Version" will be approximately 15 to 20 minutes. Most wedding couples find this option a must have for showing their day in a fast and easy viewing experience.
$200.00

| | |
| --- | --- |
| | Additional DVD copies $30.00 |
| | Additional Coverage at the reception $75.00/hour |
| | Additional Camera at the reception $150.00 |